Your Name

Your Email Address

Phone Number (Optional)

Event Date

Your City

Message

The Manor Banquet Hall

Wedding | Mary + Robert

The creative shoot took place at Gimcrack Equestrian Centre located at 4900 16th sideroad in Nobleton, Ontario.  The location is beautifull and has a rustic country feel to it. The Barns and Horses onsite was a nice touch and the day was wonderful.  The Reception took place at the Manor Banquet Hall located at 16750 Weston Road, King City, Ontario.  Little bit a rain for good luck but over all it was a wonderful and beautifull wedding event.

Engagement | Marcella + Fab

Engagement vidoe intro was taken at Tako Sushi Japanese Restaurant located at 1300 Don Mills Rd Toronto.  We decided to shoot the rest of the video just up the street at a botanical garden on familiar grounds.  The weather was perfect and it was a great day.

The Garden Banquet Centre

Wedding | Laila & Phillip

The Garden Banquet Center is located at 8 Clipper Court, Brampton, Ontario.  We were excited to be part of there special wedding event and captured many video moments as they unfolded.  From start to finish there was magic in the air as this couple danced throughout the night.

Bruce's Mill Conservation Area

Engagement | Effie + Marco

Bruce's Mill takes its name from a restored water-powered mill located in the conservation area, on a tributary of the Rouge River. Bruce's Mills 3291 Stouffville Rd, Whitchurch Stouffville

Main Street Kleinburg

Wedding | Keishree + Benyamin

Video shoot started out in Thornhill for both Bride and Groom.  Main shoot took place on Main Street Kleinburg, Ontario.  Kleinburg is an unincorporated village in the city of Vaughan, Ontario, Canada. The historic village is bounded by Highway 27 on the west and Stegman's Mill Road to the east and is a beautiful location.  We were excited to be part of this couples special day.  They were both a pleasure to work with and are wonderful.  All the very best.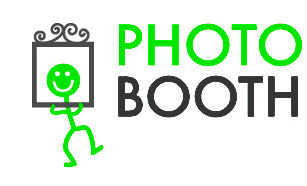 Photo Booth By Studio10222

It's great for those who want to give a special thank you to their guests for coming to the event.

Wedding | Christina + Fawaz

Ceremony wedding video in Woodbridge, Ontario

It was a beautiful ceremony.  Thank you for choosing Studio10222 to capture your special event.

Rosetta McClain Gardens

Wedding | Sabeen & Jef

We were excited and happy to be part of Sabeen and Jef's Wedding.  The creative shoot took place at Rosetta McClain Gardens located at 5 Glen Everest Rd Toronto.  The park is filled with rose gardens and a rock fountain. It was a great day.

Humber Bay Arch Bridge

Wedding | Sandra + Nabil

What a great day. Creative shoot took place at the Toronto Humber Bay Arch Bridge.  Reception took place at King's Garden located at 15 Canmotor Avenue, Etobicoke, Ontario. We wish the happy couple all the very best and thank you for choosing Studio 10222